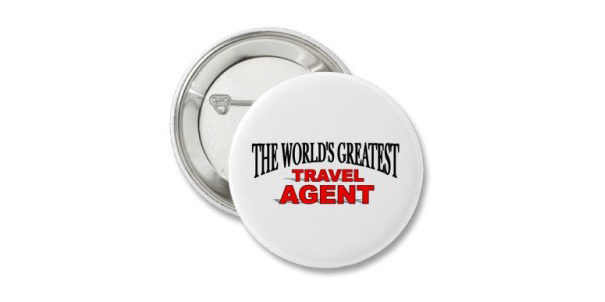 31 May

My personal travel agent

Everyone who is reading this post has probably both researched and purchased a vacation trip, be it the entire package or just part of it, over the internet. Going to the "traditional" travel agent is something that is rapidly becoming something of the past. From your cosy home, a bar or even your workplace you can find out as much as you like about travelling around the world with just a few clicks.

If you are undecided all you have to do is type in "exotic travel destinations" in any search engine and you will get more results that you wished for. Even better, you can research the location online as you scroll down the many options. And if you want to see what other people think of this or that place, the hotel or the adventure package you will find myriads of stories on blogs.

But in many occasions this first step of the process which involves researching the destination is best part of online travel. Now it is time for you to actually purchase the trip and whamo, nothing is as easy as it looks, much less as easy as the online travel agent or reservation systemwww.thefastestandeasiestwaytobookatrip.com states. Mr. Murphy's Law sitting next to you on the sofa keeps on laughing as option after option comes up as not available or twice as expensive as the website originally claimed.

Well, here are some suggestions to get rid of that guy called Murphy who was never invited to come with you on this trip anyway:

– I only want to see those options that are really available – do not show me "what if" scenarios. If there is a great one-week package to Miami from April 1 – 8 for $1.250 please make sure that there really are flights available that can take me to the city and for that price. If not, that is what we used to call false advertising.

– I always know my starting point, but sometimes do not know where I want to go. So you can give me all options AVAILABLE and I will narrow it down based on the type of trip I am interested in. However, the way websites are currently set up I have to choose the destination as a first step. And then, for example, when I select a trip from Bilbao (BIO) to New York (NYC) I find out, after the fact, that despite being the two greatest cities in the world there are no direct flights.

– I need tons of search options: from BIO to any sunny location or from BIO to any destination but flight time should not be over three hours or my kids will drive me, and the rest of the passengers on the plane, bonkers. Or how about party places, or places that are great for kids, or that trip where I do not want to spend more that 1.000€ including transportation and lodging, or… You are a search engine and you are supposed to give me the options to choose from, not the other way around. Remember, I am the client!

– and I want to see the final price with all hidden costs including taxes, price for luggage, etc and of course, your fee. It is amazing how my 20€ roundtrip fight from BIO to Timbuktu turns out to that once I go to checkout costs a mere 2.020€. I guess the travel agent thinks is acceptable, a sort of rounding error, but most travellers like the original quote a lot more than the mark-up price. Once again, this ability to hide costs is what I would consider false or deceptive advertising. Some travel agencies are worse than insurance companies with all that small wording at the bottom of the page.
In other words, what I want is service tailored to my every need, and guess what, my needs change every day, sometimes even by the minute: length of trip, cost, number or people (kids or no kids, husband or no husband, friends, mother in law, etc), time of year, type of hotel, extras, etc. But all travel websites offer pretty much the same information, the same packages, the same options and at practically the same prices. Talk about differentiation and creating that unique product that sells itself or the lack thereof.
And has anyone heard of Amazon, that website that made billions giving you alternative options: if you like this book how about trying this other book, or this CD, or… Yes, why don't these travel websites offer anything other than the obvious extras flight + hotel and a few tickets to the theatre? True, I might need a roof to sleep under, but what about clothes, travel guides, links to places to download information about the destination, etc or if there are no flights for the selected dates how about suggesting other similar alternative places where I might want to spend my vacation time.
So give me real available options, additional interesting information and the total price with no hidden costs. I promise that I, and many others like me, will become loyal customers again and again.
BTW, do you know anything about the origin of Murphy's Law? Well, Murphy's Law was born at Edwards Air Force Base in 1949 at North Base when an ironic Captain in the army said "If there is any way to do it wrong, he'll find it." To learn more about the guy sitting next to you on the sofa while you purchase your ticket click here.